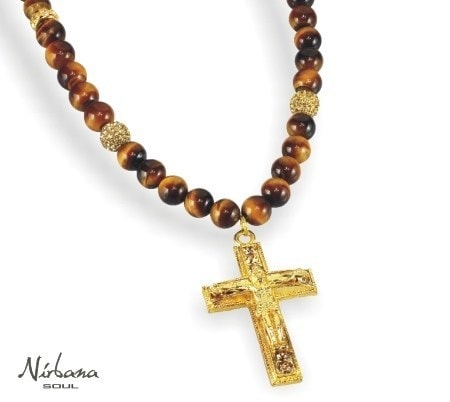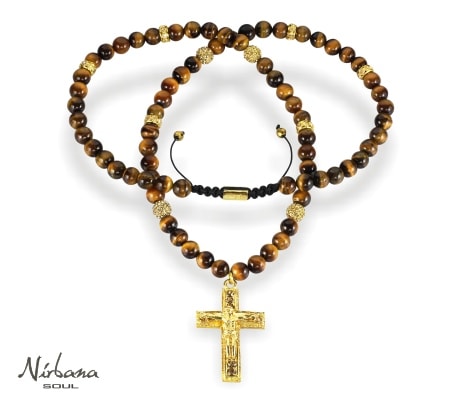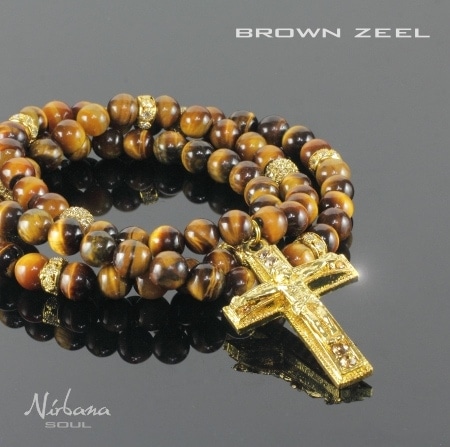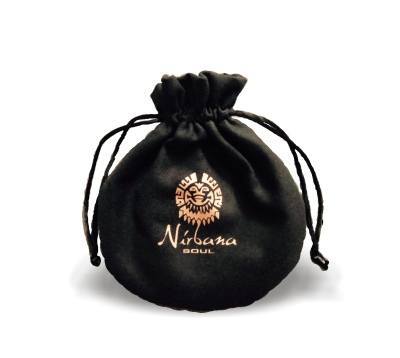 Zeel cross necklace
SKU: UN60049-BR
€90,87
1-2 days delivery
In stock
BROWN ZEEL necklace with cross

Zeel necklace is our most popular necklace at the time. Beautiful brown necklace in rough and good style.
Brown Zeel is a long necklace with big cross in gold. The necklace is composed with cool brown tiger eye stones and gold balls with topaz colour Himalayan crystals. The crystals gives the necklace a little sparkle in contrast to the beautiful tiger eye stones. The mounted cross is rather big, gilded in a bright gold colour and mounted with few CZ crystals. The cross is also extra "diamond" coated, which is a hardened and scratchproof surface that makes the cross seem new and pretty for a long time.
The length of brown Zeel necklace with the cross is about 84 cm.
Lenght of gold cross is approximately 6 cm. high. Stone diameter is about 10 mm.
Brown Zeel necklace comes in a nice jewelery box which is the optimal storage when not in use.