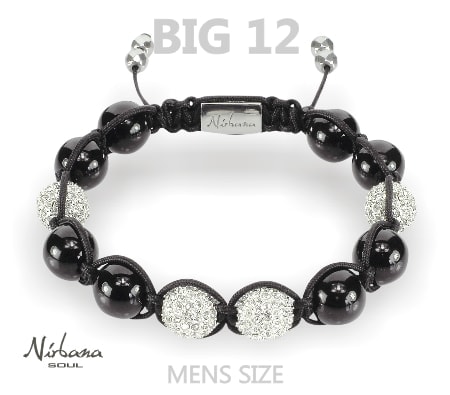 BIG12 Magnum bracelet
SKU: MB20122
€58,37
1-2 days delivery
Out of stock
Magnum 12 bracelet for men
Super masculine bracelet in 12 mm pearls with shiny black stones and white Himalayan crystals to give maximum effect.
This is a sizable bracelet, as the pearls are big. Magnum 12 match the Magnum necklace. A bracelet for men with a big personality. This bracelet will be great by itself, as well as with other pearl bracelets with 10 mm pearls, a bit smaller, which also give a great effect.
Stone size is about 12 mm.
The bracelet comes in a luxuriously designed jewellry case, which, aside from being the perfect storage place, is also the perfect gift.
The sizes of this bracelet is adjustable and fits on a wrist between 17,0 to 19,0 cm. (tight measured on the wrist) If you want another size, you just have to note the desired measure in the commentary field on our payment site. This service is naturally without extra costs for you.