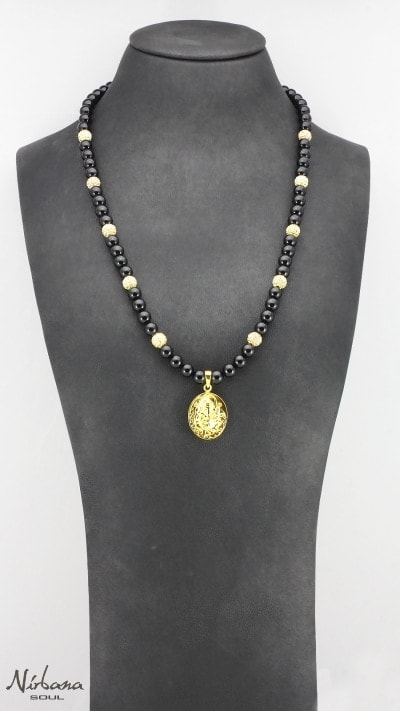 Ganesha necklace
SKU:
€12,87

Nirbana Soul – Ganesha halskæde
2-4 days delivery
Only 1 left in stock
Lord Ganesha necklace
A very popular necklace with deep black onyx stones and a Ganesha figure in form of an elongated coin, in a nicely detailed creation and thick genuine gold plating.
The length of this necklace is approximately 66.0 cm. + 3.5 cm. for Ganesha pendant. Stone size is about 8 mm.
This Ganesha necklace comes as all Nirbana Soul jewellery, in a beautifuf jewellery box with gold logo. Also perfect as a gift 🙂