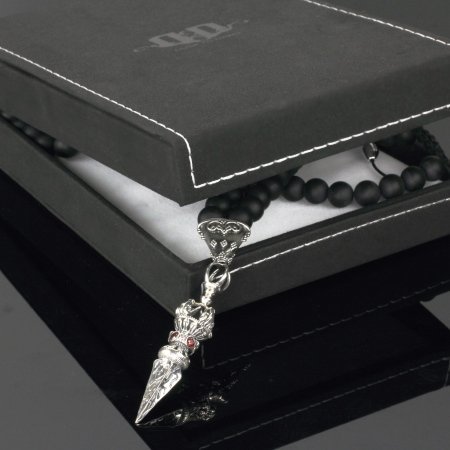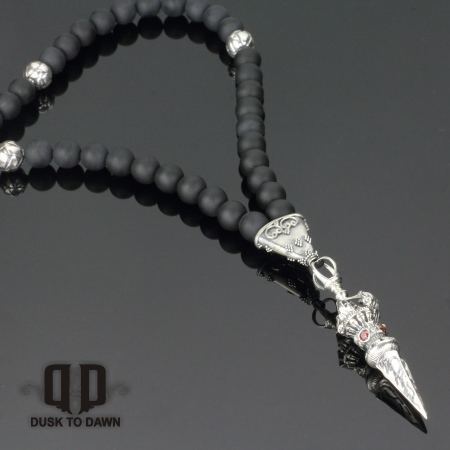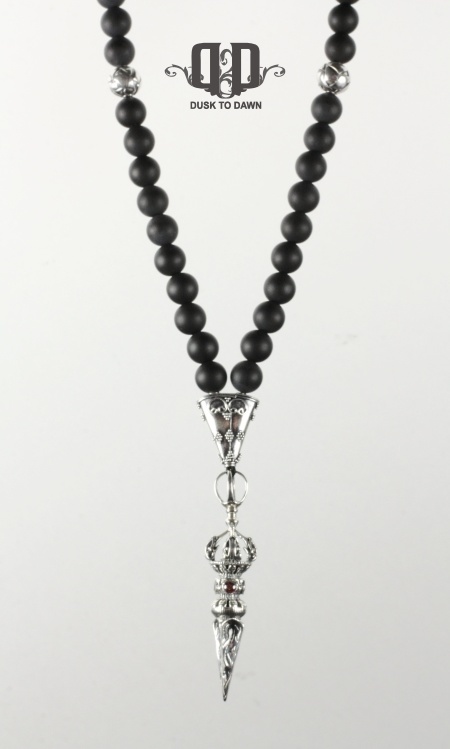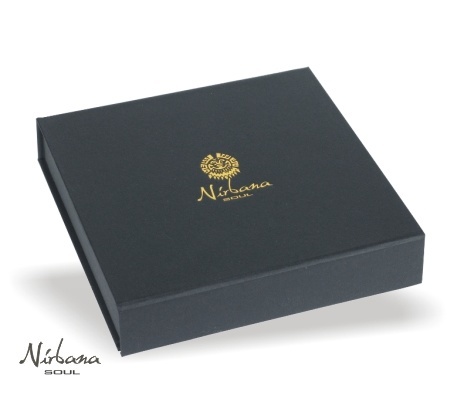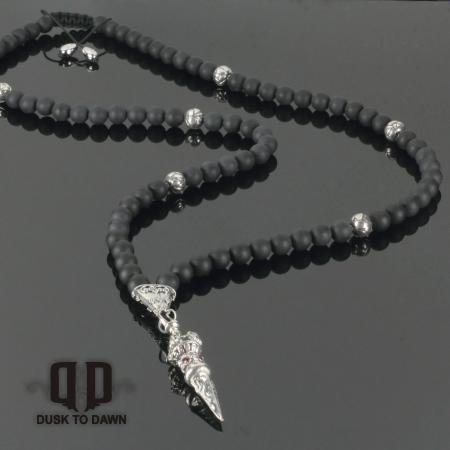 DtD dagger halskæde
SKU: DD-NE643
€214,37
2-4 days delivery
Out of stock
DIREKTE PRISER PÅ ALLE DUSK TO DAWN DESIGNS – SPAR FRA 25%

Dagger halskæde

Et meget specielt og ekslusivt Dusk to Dawn halskæde design med en rituel Phurba dagger i massiv Sterling sølv. En halskæde til den der ønsker sig noget ud over det sædvanlige.
Dagger halskæden er designet med følgende materialer.
– Detaljeret Phurba dagger vedhæng i Sterling sølv med enkelte små rubiner.
– Sorte matte agatsten
– Håndlavede balinesiske sølvkugler med detaljerede udsmykninger.
– Låsedråber i massiv 925 sterling sølv.
Stenstørrelsen er på ca. 8 mm.
Længden på halskæden er ca. 78,0 cm.+ Dagger vedhæng som er ca. 6,0 cm. langt.
Alle vores Dusk to Dawn halskæder og armbånd leveres i en lækker designet logo smykkeæske. Perfekt til opbevaring når den ikke benyttes.
| | |
| --- | --- |
| Weight | 0,1 kg |
| Perler | |
| Perle størrelse | |