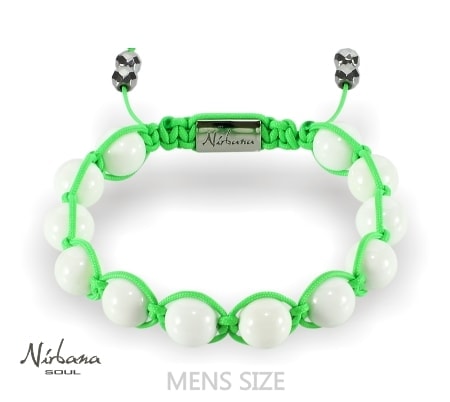 Power Yang armbånd #7
SKU: MB20108-7
€38,87
1-2 days delivery
Out of stock
Power Yang armbånd til mænd
– Neon grøn & hvide koral sten

Her har du et frækt, flot og rent sommer armbånd til mænd der tør træde lidt ud fra mængden. Flot sammensat af hvide fossil koral sten, og flot bundet med en cool NEON grøn tråd der matcher de hvide fossil koral sten perfekt. Dette armbånd får desuden en utroligt flot udstråling på mørk solbrændt hud og er perfekt til at sammensætte med andre armbånd. Sten størrelsen er ca. 10 mm.

STENENES KRÆFTER / POWER OF THE STONES
Fossil koral krystal (også kaldet Petoskey Stone) Coral krystal kan hjælpe dig med at opnå ekspertise i dit personlige og professionelle liv. Det kan også lette din irritabilitet og hjælpe dig til at du føler dig bedre omkring andre mennesker.
Dette power Yang armbånd bliver leveret i en lækker designet smykke æske som sikrer den optimale opbevaring når smykket ikke benyttes.