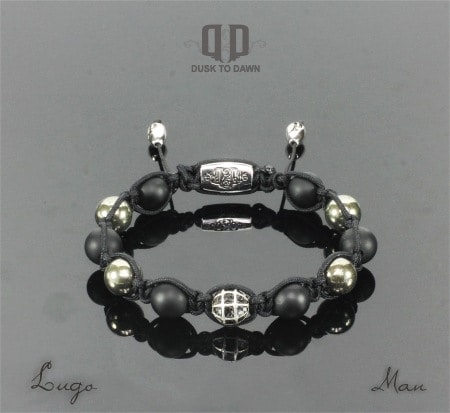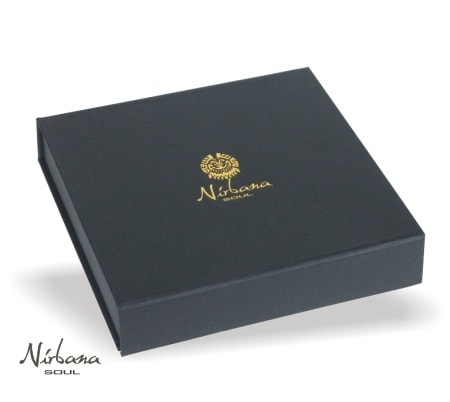 Dusk to Dawn armbånd – Lugo
SKU: DD-MB2080
€214,37

Dusk to Dawn – Lugo armbånd
Her kan du opleve Lugo perlearmbåndet med sorte diamanter.
1-2 days delivery
Out of stock
DIREKTE PRISER PÅ ALLE DtD DESIGNS – SPAR FRA 25%
Eksklusivt Dusk to Dawn herrearmbånd med sorte diamanter
Se også en video af armbåndet nederst på siden.
Armbåndet er designet med følgende ædle materialer.
– Ægte sorte diamanter i mosaiksten
– Matte sorte onyks sten.
– Pyrite.
Pyrit har gennem tiderne ofte været forvekslet med rent guld da ligheden i det rå produkt er slående, og Pyrit samtidigt også er forholdsvist tungt. Pyrit havde før i tiden tilnavnet "fools gold" da mange købte og investerede i materialet med troen på at det var ægte guld.
– Låsesystemet er i massiv sterling sølv belagt med platin.
Sten størrelse ca. 10 mm.
Størrelsen på dette armbånd er justerbar og passer typisk et håndled på mellem ca. 17,0 til 19,0 cm. (stramt målt på håndledet hvor du ønsker det skal sidde) Se her hvordan du tjekker den korrekte størrelse
Ønsker du en anden størrelse, så blot noter det ønskede mål i kommentarfeltet i vores check-ud når du bestiller. Denne service er naturligvis uden ekstraomkostninger for dig.
Du kan læse mere om vores unikke kvalitet her
| | |
| --- | --- |
| Weight | 0,1 kg |
| Perler | |
| Perle størrelse | |